Gvibe Gballs 3 App - Vaginal Vibrating Kegel Balls With App
Pickup currently unavailable
The most effective, easiest and at the same time the safest way to train the pelvic floor muscles is with the help of a device with feedback and an application. Such a trainer reads muscle movements and transfers data to the phone, making the process as simple and clear as possible.
Gvibe Gballs 3 App is the third most advanced generation of Kegel trainers. At the base of the lower ball, we placed 3 sensitive film sensors that can not only recognize muscle movements, but also measure the strength of their compression. This allows you to train not "blindly" but to understand exactly how your performance is changing and track your progress.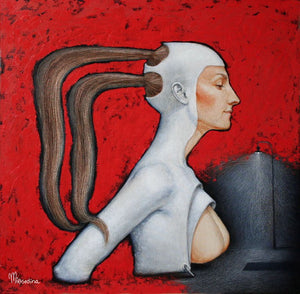 Gvibe by Mirosedina
The functionality is complemented by an ingenious design in collaboration with Mirosedina. A female artist famous for her elegant and sophysticated style.
Premium Silicone
Happiness guarantee

If you don't feel the positive vibes after 30 days, we will refund your money, no questions asked. Even if the packaging was opened. We will dispose the product and provide you a credit for the same amount to spend on Gvibe.com website.
User Manual
Gballs 3 App – Vibrating Vaginal Balls for Kegel Exercises
The best vibrating vaginal balls !!!