Gvibe Geisha Balls² (SALE!) - 4 Vaginal Balls for Kegel Exercises
Regular price
$25.90
Sale price
$35.90
Pickup currently unavailable
Geisha Balls² are a new generation of kegel balls
The high quality finish – velvet touch – is soft and safe. The silicone string has a shorter option for more comfortable use.
With each evolution of Gvibe's Geisha Balls we try to improve the experience of our customers.
Using GVibe Geisha Balls² is simple and clear. The package contains four (4) balls, each having a different weight – we include one of the lightest and one of the heaviest balls on the market today. For training you can start with the lightest balls and then gradually increase the weight. Just as you do during a strength workout.
Geisha Balls² allow you to have five (5) stages of training – from 50g / 1.8oz to 100g / 3.5oz. Experienced users can train with the individual balls without the strap. Since this package is complete with a variety of balls, when you feel trained enough with one weight you don't have to go to a store and buy other, heavier balls. You just need to move up to the heavier balls from the Geisha Balls² set. Being anatomically shaped, Geisha Balls² are also body safe – the balls are made of ABS plastic and the strap is made of 100% soft medical silicone. You can enjoy these kegel balls with confidence and a 3-year warranty, too.
Usage instructions and tips are clear and concise
We understand that most customers are not professional sex experts and want simple and easy-to-understand directions.
Geisha Balls² come in a state‑of-the‑art box
Beautiful packaging makes Geisha Balls² a special gift for you but also an amazing surprise for your loved one.
Designed in London.
Contents of package
Geisha balls²,
User Manual,
Storage Pouch.
Usage tips
Use balls at least 15-30 minutes a day.
Even during daily activities when you have the balls inside the muscles will be trained.
Our body is smart enough, so when the balls are inside the muscles will hold the balls naturally, without any special efforts.
Increase weight from lightest to heaviest.
To remove the balls out of vagina, relax your muscles and pull the strap.
When you are trained enough try to hold just the ball inside without the strap.
Increase the weight.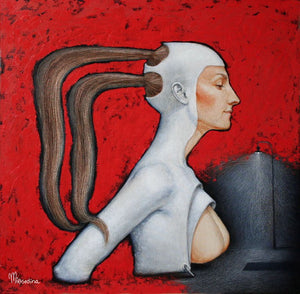 Gvibe by Mirosedina
The functionality is complemented by an ingenious design in collaboration with Mirosedina. A female artist famous for her elegant and sophysticated style.
Features
Premium Silicone
Happiness guarantee

If you don't feel the positive vibes after 30 days, we will refund your money, no questions asked. Even if the packaging was opened. We will dispose the product and provide you a credit for the same amount to spend on Gvibe.com website.
Love these! Great Kegel Balls
I love this set of Kegel balls! They are easy to use and easy to clean. The different weights allow you to build kegel strength easily and they are a comfortable size to keep inserted. All round great product.
Gvibe Geisha Balls²
Весьма забавная вещь в стильной упаковке. :) Сделана красиво и качественно, надеюсь, любимая оценит. Возможно чуть позже мы вместе дополним свой отзыв.
Отдельное спасибо за оперативную отправку заказа.