Gvibe Gjuice Toy Cleaner - Adult Toys Cleaner Spray, 60 ml
Pickup currently unavailable
Who knows what is the best cleaning for sex toys other than the brand that makes them? Nobody! That's why Gvibe has come up with an amazing deluxe toy cleaning spray.

The first thing that catches your eye is the bottle. Designed in the shape of an apple, it looks very elegant. This is a unique design development, released only for this brand. The bottle will definitely decorate your dressing table with its appearance and can safely stand on a shelf among perfumes and cosmetics.

Moreover, the bottle is not only in its appearance, but also in a special atomizer, which guarantees the absence of leaks and unpleasant streaks on its outer walls.

Made in USA.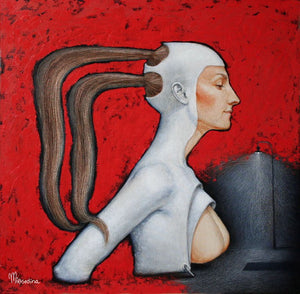 Gvibe by Mirosedina
The functionality is complemented by an ingenious design in collaboration with Mirosedina. A female artist famous for her elegant and sophysticated style.
Happiness guarantee

If you don't feel the positive vibes after 30 days, we will refund your money, no questions asked. Even if the packaging was opened. We will dispose the product and provide you a credit for the same amount to spend on Gvibe.com website.
Amazing
Cannot wait to get this product. It is the best design ever! How does this just came to your mind? Gggenius