Greal Mini, Gvibe's realistic vibrator (Fuchsia)
Pickup currently unavailable
A slightly smaller version of Gvibe Greal, the brand's bestseller for many years and a truly premium device. The working length of Gvibe Greal Mini (Fuchsia) is 13 cm with a diameter of 3.2, it will perfectly play the role of the first sex toy.
Unlike many manufacturers, we paid attention to every detail of our product – from the shape and material to the motor and control.
Gvibe Greal Mini (Fuchsia) is one-of-a-kind product controlled remotely by Gring XL.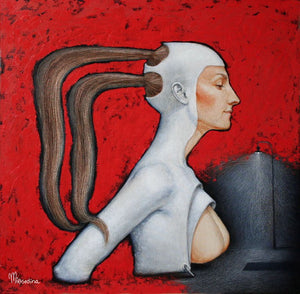 Gvibe by Mirosedina
The functionality is complemented by an ingenious design in collaboration with Mirosedina. A female artist famous for her elegant and sophysticated style.
Features
Ultra-real Bioskin
Happiness guarantee

If you don't feel the positive vibes after 30 days, we will refund your money, no questions asked. Even if the packaging was opened. We will dispose the product and provide you a credit for the same amount to spend on Gvibe.com website.
User Manual