Gcup, a leak proof menstrual cup
Pickup currently unavailable
When creating Gcup, we developed and patented a special leak protection system. No cup has ever been so reliable!
The check valve inside Gcup prevents blood from spilling out even when the cup is upside down. You can do sports, swim, run, sleep peacefully all night with it and not worry about anything.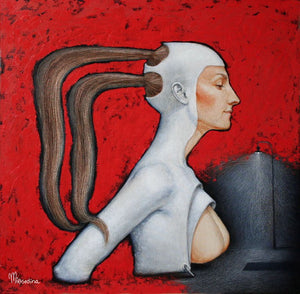 Gvibe by Mirosedina
The functionality is complemented by an ingenious design in collaboration with Mirosedina. A female artist famous for her elegant and sophysticated style.
Features
Premium Silicone
Happiness guarantee

If you don't feel the positive vibes after 30 days, we will refund your money, no questions asked. Even if the packaging was opened. We will dispose the product and provide you a credit for the same amount to spend on Gvibe.com website.
User Manual
Way too small, doesn't work, wish I could get my
money back
Dear Kelsey,
We're sorry to hear that the product didn't meet your expectations. Your feedback is important to us. In the near future, we'll be offering a pack with two different sizes to provide more options for our customers.
Could you please share more details about why the product didn't work for you? Your insights will help us improve our products and serve you better. Please reach out via customer@gvibe.com.