Geisha Balls Mini - Kegel Balls For Beginners
Pickup currently unavailable
Kegel balls are one of the most popular ways to train the pelvic floor muscles. But besides this, they have many more uses: for example, if you insert and wear balls 20 minutes before sex, the excitement will come faster, and the orgasm will be deeper and brighter!
Our Geisha Balls Mini starter kit contains 4 balls of different weights – from 15 g to 35 g, and two silicone strings – for one ball and for two. The light weight and reduced ball diameter are perfect for beginners.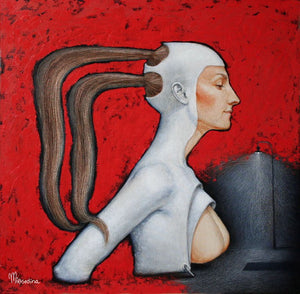 Gvibe by Mirosedina
The functionality is complemented by an ingenious design in collaboration with Mirosedina. A female artist famous for her elegant and sophysticated style.
Features
Premium Silicone
Happiness guarantee

If you don't feel the positive vibes after 30 days, we will refund your money, no questions asked. Even if the packaging was opened. We will dispose the product and provide you a credit for the same amount to spend on Gvibe.com website.
User Manual
Kegel Balls For Beginners
I'm a beginner and these Kegel Balls worked great for me.