Gentley, Gvibe's rabbit vibrator
Pickup currently unavailable
Our variation on one of the most popular vibrator shapes – short rabbit vibrators. At Gvibe Gentley, we took into account all the advantages and disadvantages of the models currently existing on the market and presented our device, maximally sharpened for enjoyment.
Gentley's vaginal shaft is as anatomical as possible: wide at the bottom where the sensitive area of the vagina is located, slightly tapering above, and then bending in the G-zone area so that the stimulation is directed.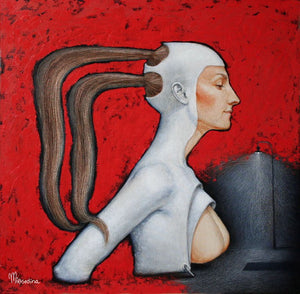 Gvibe by Mirosedina
The functionality is complemented by an ingenious design in collaboration with Mirosedina. A female artist famous for her elegant and sophysticated style.
Features
Premium Silicone
Happiness guarantee

If you don't feel the positive vibes after 30 days, we will refund your money, no questions asked. Even if the packaging was opened. We will dispose the product and provide you a credit for the same amount to spend on Gvibe.com website.
User Manual