Gvibe Mini, Vibrator For Women in Small Size G Vibe Mini
Pickup currently unavailable
Gvibe Mini
Reduced in size but keeping all the functionalities and features of the original innovative Gvibe split shaft vibrator. Gvibe Mini vibrator for women provides double simultaneous stimulation and dual penetration, it is a cute and compact massager perfect for couples and travel.
G Vibe Mini was inspired by many requests of people who wanted to try the original Gvibe but were intimidated by its size. That's when we decided to add a new toy to our Gvibe family: a mini dual stimulation vibrator with the original famous design in fun flirty color.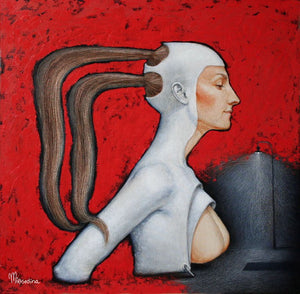 Gvibe by Mirosedina
The functionality of Gvibe Mini is complemented by an ingenious design in collaboration with Mirosedina. A female artist famous for her elegant and sophisticated style.
Features
Premium Silicone
Happiness guarantee

If you don't feel the positive vibes after 30 days, we will refund your money, no questions asked. Even if the packaging was opened. We will dispose the Gvibe Mini and provide you a credit for the same amount to spend on Gvibe.com website.
User Manual
Amazing Sex Toy for Couples
Such a fun sex toy for couples. Love all the ways you can use it for his pleasure, her pleasure and your pleasure together! The vibrations are strong and the battery is long lasting. Thumbs up!
Pequeño, pero altamente efectivo
Un minivibrador multiusos muy potente y versátil. Por su forma y funcionalidad, lo recomiendo hasta como regalo a personas sin demasiada experiencia de uso de este tipo de juguetes.
Bloggers testimonials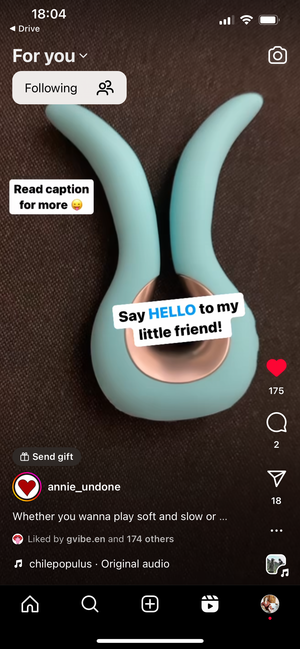 GVibe Mini
AnnieUndone (28K Followers)
Made to travel, but still function in all the s-xy ways you love, this little toy can get you off when you're on the go 😛